Shadow Presents
StrutzFest 2016
July 28 - 30
Darrington Music Park
Darrington, WA
Tickets on sale now - click here!
---
Vendors
We are taking application for vendors! Vendor spaces are FREE - application required.
Click here for the 2016 vendor application (fillable form).
---
Sponsored By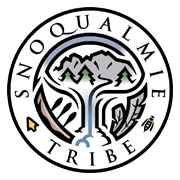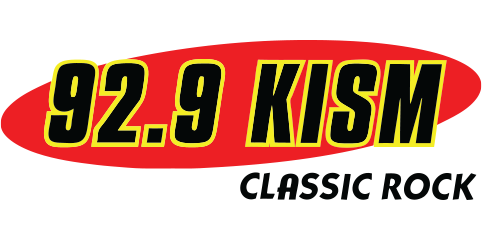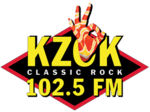 About
Mike Turner Memorial Foundation
A Non-Profit Organization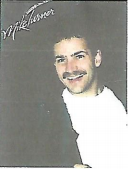 The Mike Turner Memorial Foundation was established in 2008 by lifelong friends, Toby Strotz and Quinton Tanner. They started the foundation with the purpose of raising money to benefit local charities and organizations in memory of Mike Turner. Mike was an incredibly generous, giving, and compasionate man. He had a flair for life, a love of the outdoors, and a passion for music. He passed away near his home on Pilchuck Creek doing something he loved - fishing. He could always be found either fishing nearby or jamming with his buddies at a local pub.
If Mike were here today, he would be passionately involved in helping raise money for local charities benefiting youth sports, Children's Hospital, cancer research or other causes that would help those in need or crisis. Creating the foundation in hopes of helping local charities in his name is the ultimate way of paying respect and honoring Mike's memory.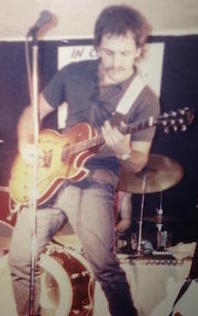 As a means to raise this money in Mike's name, in 2008 Toby and Quinton organized a weekend long music festival called "StrutzFest", named after Toby's band "Strutz". The festival brought together local musical talent, many of whom Toby has known for years and some new talent as well. The first year, 2008, highlighted musical talent such as Rail, Whiskey Creek, El Loco, Magic Bus, Strutz, The Penguins, and more. Money raised was donated to Children's Hospital, Susan G. Komen For The Cure, and Arlington Youth Sports. The second annual StrutzFest, 2009, featured national/international talent such as all-girl AC/DC tribute band Hell's Belles, Jimi Hendrix tribute band Randy Hansen, Heart tribute band Heartless, Neil Diamond tribute band Cherry Cherry, Strutz, Blue Tattoo, The Beatniks, Magic Bus and more. Proceeds benefitted Special Olympics and Children's Hospital. StrutzFest continued for three more years and we can proudly state that every year we were able to provide a level of entertainment and support for charities unsurpassed by others. This year we again take on the endeavor of presenting a classic rock festival that will fund and support local charities and make all those associated with our mission proud to be a part of it!
"Mike Turner... Forever loved, never forgotten"
Main Stage
THURSDAY
Main Stage
FRIDAY
Main Stage
SATURDAY
Main Stage
---
Beer Garden
THURSDAY
Beer Garden
FRIDAY
Beer Garden
SATURDAY
Beer Garden
Venue




















Whitehorse Mountain photos courtesy of Charlie Duncan Photography
The Darrington Music Park is located in Darrington Washington, in the shadow of the majestic Whitehorse Mountain.
The property is owned by the Darrington Bluegrass Association, home to the annual Darrington Bluegrass Festival. This year will mark their 40 year anniversary of the famous event which brings performers and spectators from all over the country.
While in Darrington, be sure to check out the many sites this lovely community has to offer and visit the local businesses.
http://destinationdarrington.com/
http://www.darringtonwatourism.com/DestinationDarrington
http://www.town.darrington.wa.us/About+the+Town
Darrington IGA
Home Town Proud & Community Strong! Serving the Darrington area for over 30 years.
1090 Seeman Street, Darrington WA 98241
360.436.0141
Clear Creek Candles & Gifts
1015 Sauk Ave #2
360.436.9425
Darrington Hardware
1220 WA-530
360.436.1260
Green Beans Coffee
1215 SR 530 N.E
Mountain Loop Books & Coffee, LLC
Large selection of preowned books, great coffee & local art.
1085 Darrington Street, Darrington, Washington, 98241
Open Monday through Saturday, 9 AM to 5 PM - Sunday, 9 AM to 4 PM
The Burger Barn
Home of the Golley Whopper!
1018 Emens Ave N Darrington, WA 98241
360.436.2070
Open Friday through Sunday, 11 AM to 7 PM.
Mountain Loop Country Store
1000 Emens Ave N
Prairie Mountain Honey Company
Raw local honey & pollination - Joe McConnaughy: owner.
P.O. Box 888, Darrington, WA 98241
Honey products available at the Mountain Loop Books & Coffee
The Red Top Tavern
1020 Darrington Street, Darrington WA 98241
360.436.1590
Vendors
We are taking application for vendors! Vendor spaces are free - application required.
Click here for the 2016 vendor application.
Map
Darrington Music Park
Beer Garden
THURSDAY
Beer Garden
FRIDAY
Beer Garden
SATURDAY
Beer Garden
---
Beer Garden Hosted By




Laser Light Show By

Deano the Wizard

and


StrutzFest LLC
Arlington, WA 98223
Frequently Asked Questions
Are pets allowed in the venue?

No.

No pets are allowed.
What time do the gates open?
Presale ticket holders ONLY are allowed early entrance at 2pm on Thursday. Friday and Saturday gates open at 8am. Weekend and day passes available for Friday and Saturday at the gate.
Do we have to buy a separate camping spot if we have a trailer/rv and want to pitch a tent?

No.

You can have trailers/RVs & tents in the same spot....just no more than 4 people per camp site.
Can we bring tiki torches?

No.

Absolutely no open flames.
Can we bring a Briquette BBQ?

No.

Gas BBQ's only.
Can we bring ATV's?

No.

No ATV's are allowed in the venue (Bluegrass Association rules)
Will there be ice available for purchase?

Yes.

Subject to change.
Will there be a beer garden?

Yes.

Please visit the Beer Garden page for more info!
Buy Tickets Now!
Prices are per person. Children 10 and under are free with a paying adult. All prices include sales tax where applicable.
Online tickets sales subject to processing fees. All sales final - no refunds.
Tickets are also available at the following locations:
Magic Shears
306 N Olympic Ave, Arlington, WA 98223
360.435.3833
Conway Pub & Eatery
18611 Main St., Conway, WA 98238
360.445.4733
---
Ticket Information
Weekend Music Pass $70.00
($30.00 Savings!)
Weekend Campsite $40.00
4 people / 1 vehicle per site
Advanced ticket purchases allow early entrance for campers from 2 PM on Thursday.
No ticket sales on Thursday - Presale ticket holders will only be allowed early entrance.
One Day Music Pass $50.00
Friday or Saturday. Gates open at 8 AM.
Day passes sold at gate only.
© 2023 StrutzFest LLC | The Mike Turner Memorial Foundation
3,052 VISITORS